Christine Lehmann, MA, NTP 
Certified Nutritional Therapist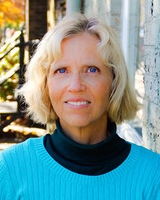 Christine is a certified Nutritional Therapy Practitioner (NTP) and wellness coach. She helps clients improve their health with a functional natural approach that looks for root causes of health problems and addresses them in a holistic manner.
Christine is trained to use food as medicine to help people lose weight and address chronic conditions such as obesity, type 2 diabetes, Crohn's Disease, Celiac Disease, gluten sensitivity, and food allergies. She also recommends additional nutrients to reduce blood sugar, cholesterol, inflammation, and adrenal fatigue.
Because our bodies are complex organisms, Christine also looks at clients' sleep, stress, and exercise/movement and makes recommendations in these areas to enhance wellbeing.
"Clients often come to me in despair because they have tried to lose weight on their own without success or have regained what they lost. Their doctors may have told them they will be on insulin or statins the rest of their lives. They really appreciate that I can reverse chronic conditions naturally without medications."
"I know my approach works because my clients have lost up to 10 pounds per month and their lab tests in the problem areas have tested normal. When my clients feel healthy, their energy, self-esteem and confidence increase too."
In addition to her nutrition training, Christine has a master's degree in public health journalism, is an award-winning writer, and host of the Real World Wellness Podcast.
Are you ready to invest in your health?
Click on the link below Book an appointment with Christine and complete the intake form below beforehand.
https://intakeq.com/new/yPwx4j
60 Minutes $120
Packages: (10% off total price)
 4 sessions – $432.00
6 sessions – $720.00
8 sessions – $864.00