All Services Rendered are Non – Refundable
***Note the 24 Hour Cancellation Policy***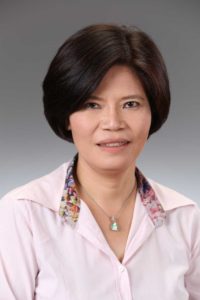 Nancy Xiang L.AC
Board Certified Licensed Acupuncturist
If you told me twenty years ago that I would be an acupuncturist, I would have laughed. I was on track to earn my PhD in biochemistry from Emory University, coming from a strong background in both immunology and biology.But life is rarely ever so simple. The more work I did toward my PhD, the more I realized that my heart wasn't really in research. Then I went to study computer science. After earning a master's degree in computer science, I worked as a software engineer at IBM for twelve years.
As one might expect, my job at IBM involved working with computers, spending hours typing with my hands cramped in the same position without rest. I inevitably developed carpal tunnel syndrome, along with strain in my back.The pain eventually became crippling. It was so severe that I had trouble to perform daily functions such as driving or grocery shopping, and it began to interfere with my sleeping patterns as well. Nothing helped – neither doctors nor physical therapists could help ease the constant agony I had to endure. Then one day my sister suggested that I try acupuncture. "Why not?" I said, desperate at that point for any sort of relief. I made an appointment with acupuncturist from Beijing in Atlanta, a decision that altered the course of my life in a way I could never have predicted. Here, at last, was an occupation that allowed me to pursue what I had always been searching for in a job – the satisfaction in guiding people to realize the full benefits of health and wellbeing. I had found it in the most unlikely of places – truly, a blessing in disguise.
Not only did the acupuncture treatments alleviate my pain, but they also solved my sleeping troubles and the stress I had experienced as a result of the entire ordeal. It seemed only natural that I become my acupuncturist's apprentice and eventually begin my full-time practice.
The detours I took on the path to becoming an acupuncturist have, in fact, proved invaluable to my practice. My substantial studies in biology, biochemistry, and immunology built a scientific foundation in my approach to acupuncture, which I have supplemented with years of study in researching original Chinese texts of acupuncture, as well as the writing of prominent contemporary practitioners of the field from Beijing and Taiwan. Working with clients at IBM gave me the necessary interpersonal skills needed for understanding the background and circumstances of my patients, and even my own personal injuries have given me a level of empathy in understanding the situations of each person who comes to me for help.
Perhaps the most gratifying part of working as an acupuncturist is the connections I make with my patients. Many of them are in a similar situation as I had once found myself in, a state of despair and hopelessness, and there is nothing quite like sharing the relief that I also felt through treatments with my patients.
 ..
Or Call/Text: 703.203.3934
Email: contact@belleviewmassagetherapy.com
Initial Visit: $130.00
Follow Up Visit: $90.00
Cupping or Gua Sha $30.00
Facial Acupuncture $100
Home Visits Available Travel Fee $40.00
Packages:
5 Visits for $425.00
Facial Acupuncture 5 Visits $450.00
Please see our Membership Page. Acupuncture is also included.
What Acupuncture Can Treat
Acupuncture and Chinese medicine are extremely successful in the treatment of a multitude of conditions. Many people try Acupuncture and Oriental Medicine as a "last resort" to serious and complex medical problems and find that it can help them when other treatments could not.
Acupuncture is also often used as a preventative medicine. Many people see their acupuncturist only 2-4 times a year for a "tune up" or "balancing" treatment. This can prevent disease and promote health, energy and vitality.
Your acupuncturist will have to look at the onset of your condition and see what your constitutional diagnosis is to determine if Oriental Medicine can help you.  Each case is unique and it would be difficult to determine how effective acupuncture will be for you without a full assessment.
What problems are commonly treated with Acupuncture?
The most common ailments presented to an acupuncturist tend to be pain related conditions. For example; arthritis, back, neck, knee and shoulder pain, carpal tunnel syndrome and sciatica.
Traditional Chinese Medicine is a complete medical system that is capable of diagnosing and successfully treating a wide range of conditions including:
(This is by no means a complete list of what Acupuncture and Traditional Chinese Medicine can treat.)

Eye, Ear, Nose, Throat Disorders
Sinusitis
Sore Throat
Hay Fever
Earache
Nerve Deafness
Ringing in the Ears
Dizziness
Poor Eyesight
Circulatory Disorders
High Blood Pressure
Angina Pectoris
Arteriosclerosis
Anemia
Gastrointestinal Disorders
Irritable Bowel Syndrome
Spastic colon
Colitis
Constipation
Diarrhea
Food Allergies
Ulcers
Gastritis
Abdominal Bloating
Hemorrhoids
Gynecological / Genitourinary Disorders
Premenstrual Syndrome (PMS)
Irregular, Heavy or Painful Menstruation
Endometriosis
Menopause
Fibroids
Chronic Bladder Infection
Complications in Pregnancy
Morning Sickness
Kidney Stones
Impotence
Infertility in Men and Women
Sexual Dysfunction
Immune Disorders
Candida
Chronic Fatigue
HIV and AIDS
Epstein Barr Virus
Allergies
Lupus
MS
Hepatitis
Addiction
Smoking Cessation
Drugs
Alcohol
Emotional and Psychological Disorders
Anxiety
Insomnia
Depression
Stress
Musculoskeletal and Neurological Disorders
Arthritis
Neuralgia
Sciatica
Back Pain
Bursitis
Tendonitis
Stiff Neck
Bell's Palsy
Trigeminal Neuralgia
Headaches and Migraines
Stroke
Cerebral Palsy
Polio
Sprains
Muscle Spasms
Shingles
Respiratory Disorders
Asthma
Emphysema
Bronchitis
Colds and Flus
Acupuncture Also Treats
Chemotherapy/Radiation Side Effects
Diabetes
Dermatological Disorders
Weight Control