All Services Rendered are Non – Refundable
***Note the 24 Hour Cancellation Policy***
Andrew Kim L.Ac., Dipl. O.M.
Board Certified Licensed Acupuncturist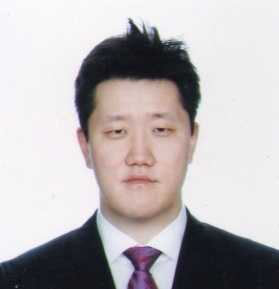 Andrew Kim, L.Ac. is a licensed acupuncturist certified by NCCAOM. He is from Korea and studied in Dongguk University and in Los Angeles and has been practicing Acupuncture for 8 years. After graduation he developed his specialties in pain control, nutritional education, and stress relief. His practices have been perfected by participating various types of clinical environments including empirical experience in universities, clinic for laborers, and voluntary clinics for the community, integration became a strong presence in his practice. When Andrew first arrived on the east coast from California, he found that the majority of his clients in DC suffered from pain or stress due to the lack of proper understanding of body. Since then it became his primary goal to guide people in a comprehensive way by combining eastern wisdom and western medical knowledge to help them lead a more healthy, balanced and pain free life.
 ..
Or Call/Text: 703.203.3934
Email: contact@belleviewmassagetherapy.com
Initial Visit: $130.00
Follow Up Visit: $90.00
Cupping or Gua Sha $30.00
Facial Acupuncture $100
Home Visits Available Travel Fee $40.00
Packages:
5 Visits for $425.00
Facial Acupuncture 5 Visits $450.00
What Acupuncture Can Treat
Acupuncture and Chinese medicine are extremely successful in the treatment of a multitude of conditions. Many people try Acupuncture and Oriental Medicine as a "last resort" to serious and complex medical problems and find that it can help them when other treatments could not.
Acupuncture is also often used as a preventative medicine. Many people see their acupuncturist only 2-4 times a year for a "tune up" or "balancing" treatment. This can prevent disease and promote health, energy and vitality.
Your acupuncturist will have to look at the onset of your condition and see what your constitutional diagnosis is to determine if Oriental Medicine can help you.  Each case is unique and it would be difficult to determine how effective acupuncture will be for you without a full assessment.
What problems are commonly treated with Acupuncture?
The most common ailments presented to an acupuncturist tend to be pain related conditions. For example; arthritis, back, neck, knee and shoulder pain, carpal tunnel syndrome and sciatica.
Traditional Chinese Medicine is a complete medical system that is capable of diagnosing and successfully treating a wide range of conditions including:
(This is by no means a complete list of what Acupuncture and Traditional Chinese Medicine can treat.)

Eye, Ear, Nose, Throat Disorders
Sinusitis
Sore Throat
Hay Fever
Earache
Nerve Deafness
Ringing in the Ears
Dizziness
Poor Eyesight
Circulatory Disorders
High Blood Pressure
Angina Pectoris
Arteriosclerosis
Anemia
Gastrointestinal Disorders
Irritable Bowel Syndrome
Spastic colon
Colitis
Constipation
Diarrhea
Food Allergies
Ulcers
Gastritis
Abdominal Bloating
Hemorrhoids
Gynecological / Genitourinary Disorders
Premenstrual Syndrome (PMS)
Irregular, Heavy or Painful Menstruation
Endometriosis
Menopause
Fibroids
Chronic Bladder Infection
Complications in Pregnancy
Morning Sickness
Kidney Stones
Impotence
Infertility in Men and Women
Sexual Dysfunction
Immune Disorders
Candida
Chronic Fatigue
HIV and AIDS
Epstein Barr Virus
Allergies
Lupus
MS
Hepatitis
Addiction
Smoking Cessation
Drugs
Alcohol
Emotional and Psychological Disorders
Anxiety
Insomnia
Depression
Stress
Musculoskeletal and Neurological Disorders
Arthritis
Neuralgia
Sciatica
Back Pain
Bursitis
Tendonitis
Stiff Neck
Bell's Palsy
Trigeminal Neuralgia
Headaches and Migraines
Stroke
Cerebral Palsy
Polio
Sprains
Muscle Spasms
Shingles
Respiratory Disorders
Asthma
Emphysema
Bronchitis
Colds and Flus
Acupuncture Also Treats
Chemotherapy/Radiation Side Effects
Diabetes
Dermatological Disorders
Weight Control