Officially known as Jin Shin Jyutsu Physio-Philosophy, this practice is a disarmingly simple style of acupressure. It works with a set of 26 points (called Safety Energy Locks or SELs) along energy pathways. When a pathway becomes blocked, energy stagnates. This initially affects the local area of stagnation, but has the potential to create imbalance along the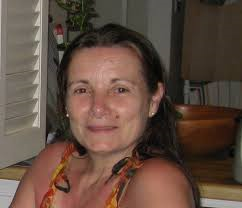 entire pathway. The 26 Energy Locks are the locations on the body where energy tends to become stuck.  Our Jin Shin Jyutsu practitioner Marie Reine uses both hands (referred to as "jumper cables") to hold a combination of SELs. The very simplicity and gentleness of the process allow clients to relax and receive the work. A session consist of lying down on your back on the massage table dressed in comfortable clothing. As the SELs release and balance is restored, the client experiences physical, mental, and spiritual harmony.
Jin Shin Jyutsu uses the gentle touch of the hands of the practitioner to harmonize the energy flow within the body and restore balance. Jin Shin Jyutsu is an effective tool for alleviating stress, and enhancing the body's natural ability to heal and rejuvenate. For those of us addressing existing stress or health disharmony and for those of us simply wishing to participate actively in maintaining our health, the Art of Jin Shin Jyutsu is a simple and powerful tool available to all.
Marie-Reine is a certified practitioner of this Art. For 12 years she has been actively studying and practicing. Starting with herself and her family, particularly with her 82 years old mother at the beginning with whom she observed astonishing results.