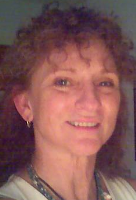 Sandy Reid
RYT (yoga); MEd, counseling
Certified Yoga for Osteoporosis Teacher
Yin, Restorative and Therapeutic Yoga Styles
Mindfulness Meditation Teacher
60 Minute Private Session $95
90 Minute Private Session $125
Yoga and Meditation with Sandy 

Reid

. a 200-hr. experienced yoga teacher in styles form gentle and restorative to strong and bone building. Sandy also is an experienced, trained meditation teacher offering meditation for calm and focusing or for stress reduction. 
Strengthen with Yoga vs. Osteoporosis: 
  Certified "Yoga Vs. Osteoporosis" instructor, Sandy 
Reid
, trained by Dr. Loren Fishman, in his research-based approach to offsetting or reversing osteoporosis, guides newcomers or experienced yoga students to find just the right alignment and amount of holding time in 12 select postures.  Students work at their appropriate level and are encouraged to know their DEXA (bone mineral density) results. Some familiarity with yoga is required; not appropriate for persons with advanced osteoporosis, a  DEXA score beyond -3.5 or overall body weakness.
  *
Reset with YIN, the quiet yoga practice:  Take time out from your busy life and recharge Yin Yoga, like a spa day retreat for your muscles  joints and connective tissues!  This Eastern based practice asks students to find just the  edge in a yoga stretch (referred to as the "stress point") and hold it for 2-5 minutes, while learning qualities of awareness, sustaining and relaxing. Guidance for being mindful throughout your practice makes this experience meditative for body, mind and soul.
*
Rest with Restorative Yoga:  The complete 100 % Relaxation practice!  Rest your body, rest your spine in postures designed to "restore" your body to alignment while meeting you where you are, comfortably!  This prop heavy practice–think blankets, eye pillows and bolsters–will have you feeling blissed out to the bone! Time for loooong relaxation at the end. Appropriate for couples.
 *
Meditation for Anxiety and Stress Reduction: Got stress? Everyone does. How we handle it makes all the difference. Learn how to hone into what really causes your stress, identify it and release or refocus for managing life's everyday stresses, Learn some simple techniques to use when you find the urge to react in a not so positive way!  Meditation for calm and focusing also offered.
 *
8-Week class: Mindfulness-Based Stress Reduction. Using a workbook based on the groundbreaking work of Jon Kabot-Zinn and complete with CD's for home practice over 8 weeks of 1.5 hr. classes. (Minimum number of students needed to hold class is four.