Patrice Ferris, BCTMB, LMT, Reiki Master, Shamanic Practitioner, BS
I am a Board Certified Therapist in Therapeutic Massage and Bodywork (BCTMB). I am a Licensed Massage Therapist (LMT) in Virginia and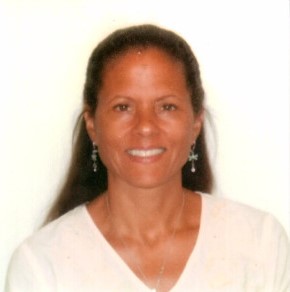 Maryland. I offer Therapeutic Massage and Bodywork. I am a graduate of the National Massage Therapy Institute (NMTI) April 2011. I am a Certified Reiki Master and Shamanic Practitioner of 17 years I can customize your massage depending on need and desired outcome. I specialize in Swedish, Deep Tissue, Hot Stone, Pregnancy Massage, Reflexology, Deep Relaxation, Cranial Sacral, Healing Touch and Healing Energy work. In addition I have completed a 600 hour program at the Chesapeake School of Esthetics, Certified May 2014. I was Certified as a Medical Specialist in 1986 through the US Army Reserves and attended Nursing School at Montgomery College in 1992. I hold a Bachelor of Science Degree. We are all part of and connected through universal collective consciousness emanating from true source energy. Our natural state is that of a Well Being. My goal as a Massage Therapist and a Shamanic Reiki Practitioner is to help you through healing therapeutic touch and energy work. To remind you of your natural state of well being as well as your connection to true source energy. Namaste
Sarah Prahl, BCTMB, LMT
Sarah Prahl graduated from (NMTI)-National Massage Therapy Institute in 2011. I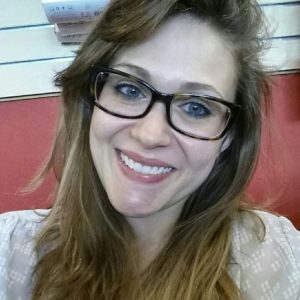 am Board Certified in Therapeutic Massage & Bodywork (BCTMB) and licensed in the state of Virginia. I specialize in Deep Tissue, Sports, Swedish, Prenatal,  and Hot Stone Therapy. I do exceptionally well at customizing the massage to my clients wishes but I also have my own healing approach and techniques that are applied. I strongly believe in a holistic approach to treatment and that our body and minds connect as one. The more aware we are of troublesome areas, the better we are to help correct it. I will help find root causes that corrolate with pain while providing education on exercises and nutrition to help with pain management.
…
Jonathan Hudgins, NCTMB, LMT
I am a Licensed Massage Therapist, Nationally Certified Therapist in Massage and Bodywork (NCBTMB). "I started in the medical field as an EMT when I was 17, and then worked in the ER before leaving for the military. During my 4 year tour, a sports injury kept me from training for over 6 months even with many different types of treatments. A Thai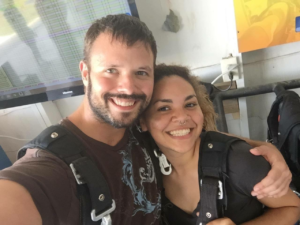 massage did more for my chronic pain than anything the military doctors had to throw at me. I decided then to become a massage therapist as soon as I got out, and that's exactly what I did. I went to a medically focused school where I learned about orthopedic assessment and other strategies for addressing issues in the body. My goal during massage is to get as much beneficial work done without causing pain. Some of my specialties are myofascial release, therapeutic stretches, hot stones, deep tissue, trigger point therapy, and objective focused work. My intent is to help people with massage as much as it helped me."
***
Brenda K Boyle, NCTMB, LMT, Certified Ashiatsu Practitioner (Oriental Bar Therapy, Barefoot Shiatsu) BA
I am a Licensed Massage Therapist, Nationally Certified Therapist in Massage and Bodywork (NCTMB). I graduated from  Potomac Massage Training Institute,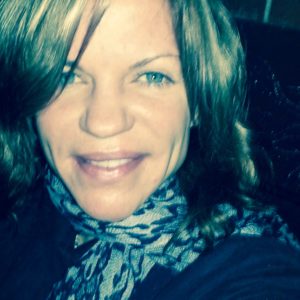 Washington, DC 1996. I am certified in Neuromuscular Therapy and LaStone. I hold a B.A. Social Science, University of North Carolina, Wilmington 1990 and was a Counselor 1988-1992 for adolescent aggressive, abused and/or addicted, mentally ill, and homeless women. I am friendly, professional, confident and good-humored. Client-centered and I offer custom-suited massage therapy and Hot Stone therapy. I specialize in Swedish, Deep Tissue, Hot Stone Therapy, Ashiatsu (Oriental Bar Therapy, Barefoot Shiatsu), Neuromuscular, Myofascial Release, Healing Touch and Energy Work.
….
Schuyler Kenyon, NCTMB, LMT, Thai Yoga Therapist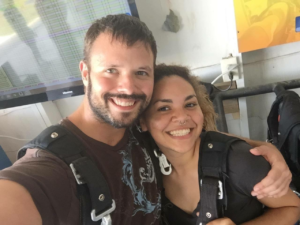 I am a Licensed Massage Therapist, Nationally Certified Therapist in Massage and Bodywork (NCBTMB). I grew up in Puerto Rico and moved to Northern Virginia in 2013. I have been practicing massage since late 2014. I specialize in Thai Massage or Deep Tissue Massage.
***
Julie Leasure, NCTMB, LMT
I am a Licensed Massage Therapist, Nationally Certified Therapist in Massage and Bodywork (NCBTMB).
Bio Coming Soon..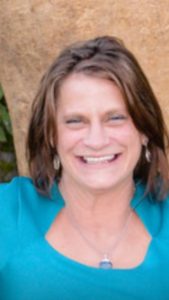 ***
Sandra Whittingham, BCTMB CMT, Thai Yoga Therapist
Sandra was born and raised in Kingston, Jamaica. Her professional life began in 1988, when she left her homeland for London, England, for formal training in Eastern Bodywork and Swedish Massage. After moving to the United States, in 1994, she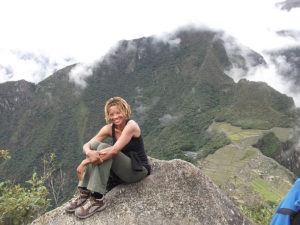 continued her training at The Baltimore School of Massage and became certified by the National Board of Therapeutic Massage and Bodywork. In 2005, she traveled to the central California mountain location of the Sivananda Yoga Farm, there studying Yoga Teaching for, and then received, her Certificate in Yoga Teacher Training that same year.In 2011 she studied at the Thai Institute of Healing Arts in Arlington, Virginia, where she was certified in Advanced Therapeutic Thai Massage and Herbal Medicine. Sandra believes in a holistic approach to massage therapy by Integrating Eastern and Western techniques and other disciplines such as yoga, meditation and nutrition to balance and maintain the integrity of the body. With the increase of stress in the work place today, Sandra is aware of the importance of educating her clients to take responsibility and actively participant in their individual health.
.
Jackie Ayhi, Certified Craniosacral Therapist
Jackie is a certified Craniosacral Therapist; she works with the customer to assist the body's self-correcting mechanisms. As a therapist, my goal is to provide excellent service, as it has been an integral part of my success in the past. I believe being attentive to my clients' needs and committed to their satisfaction. I feel that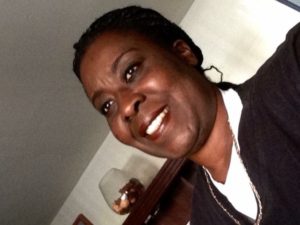 everybody is different and therefore everybody's needs are different. That is why I use a combination of different techniques in my practice. Through integrative therapeutic touch, I hope I can help my clients nourish their bodies, replenish their souls, and help them find joy in their life. Cranial Sacral therapy is one of the keys to vibrant health. Stress in its many forms can rob us of our ability to fend off disease.  It is a proven way to reduce/relieve the negative impacts of stress and to keep the vital energy within us strong.
Marie-Reine Viollin, Certified Jin Shin Jyutsu Practitioner
Marie is a Certified Jin Shin Jyutsu (Energy Healing) practitioner and has been practicing the art for 15 years. Jin Shin Jyutsu physio-philosophy is an art of harmonizing the life energy in the body. Born of innate wisdom and passed down from generation to generation by word of mouth, the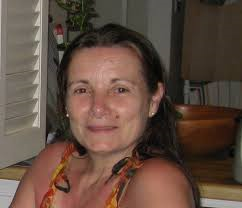 Art had fallen into relative obscurity when it was dramatically revived in the early 1900's by Master Jiro Murai in Japan. After clearing himself of a life-threatening illness, Master Murai devoted the rest of his life to the research and development of Jin Shin Jyutsu, gathering insight from a range of experiences and resources, including the Kojiki (Record of Ancient Things). Officially known as Jin Shin Jyutsu Physio-Philosophy, this practice is a disarmingly simple style of acupressure. It works with a set of 26 points (called Safety Energy Locks or SELs) along energy pathways. When a pathway becomes blocked, energy stagnates. This initially affects the local area of stagnation, but has the potential to create imbalance along the entire pathway. The 26 Energy Locks are the locations on the body where energy tends to become stuck.  Marie as a Jin Shin Jyutsu practitioner uses both hands (referred to as "jumper cables") to hold a combination of SELs. The very simplicity and gentleness of the process allow clients to relax and receive the work. As the SELs release and balance is restored, the client experiences physical, mental, and spiritual harmony.