Patrice Ferris, BCTMB, LMT, Reiki Master, Shamanic Practitioner, BS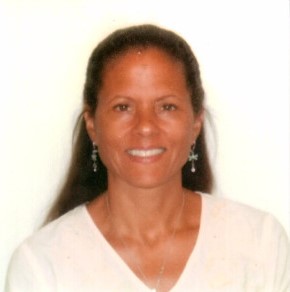 I am a Board Certified Therapist in Therapeutic Massage and Bodywork (BCTMB). I am a Licensed Massage Therapist (LMT) in Virginia and Maryland. I offer Therapeutic Massage and Bodywork. I am a graduate of the National Massage Therapy Institute (NMTI) April 2011. I am a Certified Reiki Master and Shamanic Practitioner of 17 years I can customize your massage depending on need and desired outcome. I specialize in Swedish, Medium Tissue, Hot Stone, Pregnancy Massage, Deep Relaxation, Craniosacral, Healing Touch and Healing Energy work. I was Certified as a Medical Specialist in 1986 through the US Army Reserves and attended Nursing School at Montgomery College in 1992. I hold a Bachelor of Science Degree and I am currently enrolled at Maryland University of Integrated Health matriculating a Master of Acupuncture Degree. In addition I have completed a 600 hour program at the Chesapeake School of Esthetics, Certified May 2014. We are all part of and connected through universal collective consciousness emanating from True Source Energy. Our natural state is that of a Well Being. My goal as a Massage Therapist and a Shamanic Reiki Practitioner is to help you through healing therapeutic touch and energy work. To remind you of your natural state of well being as well as your connection to True Source Energy. Namaste
Kristine Lagowski, NCTMB, LMT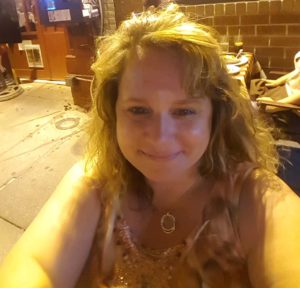 I am a Licensed Massage Therapist (LMT) in VA and Reiki Master. I have been practicing since 2004. I specialize in Swedish, Deep Tissue, Hot Stone, Sports (with stretching), Reiki and Pregnancy Massage. I have created my own modality called Meditative Massage which incorporates a slow touch coupled with energy work thus calming the mind, body and soul.I am a therapist committed to giving each client a customized healing experience through massage. The massage starts with calming the mind and reading the body. As an empath, it allows me to have insight on the area in which to focus. I am versatile by being able to transition from the lightest to deepest touch in the massage.I am proud of myself for completing interpersonal healing which has led me to help & heal others through massage and energy work. I believe we all are connected and have something to learn from one another.
Peace, Love & Light….
Sara Moreau, LMT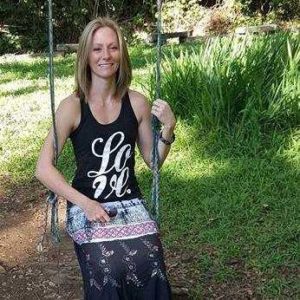 I am a Licensed Massage Therapist (LMT), certified in the states of NY, HI and VA. I went to school at The Center for Natural Wellness – School of Massage Therapy, in NY. I graduated in 2007 and began my career there, upon doing so. In 2010 my husband and I to moved Hawaii. There, I worked on Hickam Air Force Base for 6 years. In 2016 we relocated once again to the beautiful state of Virginia. I am a strong believer in the healing powers of therapeutic touch, energy work and the use natural remedies. It is with great respect, enjoyment and pride, that I am able to provide these life enriching benefits. As a massage therapist I listen to my clients to customize any one of my practiced modalities to focus on the area(s) that are causing discomfort and are in need of work. These practiced modalities and skills include: Swedish Massage, Deep-Tissue Massage (Neuromuscular Therapy – NMT and Trigger Point Therapy), Myofascial Release (MFR), Prenatal Massage (2nd & 3rd trimester), Cupping (including facial application), Sports Massage, Aromatherapy, Foot Reflexology, and traditional Opu Huli Lomi Lomi. Massage tools I can use during sessions include: Cups, Synergy Stones, and The Fascia Blaster. In Hawaii I was blessed with the opportunity to receive guidance from a great Kahuna on the Island of Oahu. I decided to learn traditional Opu Huli Lomi Lomi from Karen Leialoha Carroll at Kapuaokalani Academy of Hawaiian Soulistic Healing. This is a light massage, using sweeping forearm strokes on the body. Styles of Lomi Lomi vary depending on what Island you're on. Opu Huli style started on Maui and it means, "turned stomach". So Opu Huli Lomi Lomi is a massage to put the stomach back into alignment. Because a turned stomach displaces a woman's uterus, women with Opu Huli tend to have a tilted uterus. It can cause difficulties in attempting to conceive a child. During Opu Huli Lomi Lomi not only is the physical body worked on but the spiritual body as well. ~Mahalo "Nurturing yourself is not selfish – it's essential to your survival and your well-being." Renee Peterson Trudeau
*
Tiara Stevens, NCTMB, LMT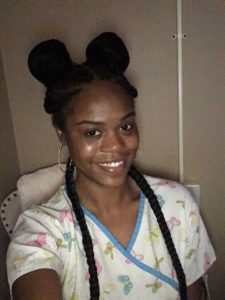 I am a Licensed Massage Therapist (LMT).  I recently graduated from the Northern Virginia School of Therapeutic Massage in June of 2017. I specialize in deeper tissue and trigger point massage. Updated Bio coming soon..
*
Jamie Frey, NCTMB, LMT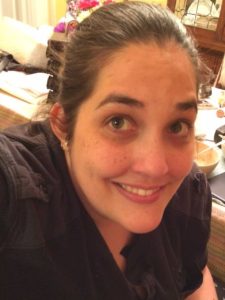 I am a Licensed Massage Therapist (LMT), I recently graduated from the Northern Virginia School of Therapeutic Massage in October of 2017. I specialize in Swedish Massage and Bodywork. Updated Bio coming soon..
Julie Leasure, NCTMB, LMT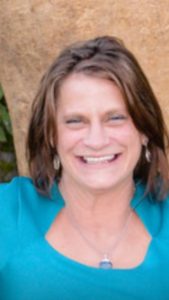 Julie is a graduate from the Northern Virginia School of Massage Therapy and is certified through the National Certification Board for Therapeutic Massage and Bodywork. She uses an integrative approach specializing in deep tissue, cupping and hot stone. Her goal is to help your muscles relax to relieve you of pain or stress. She combines intuition and technical skill to provide a touch that allows guests to release and let go. After over 8 years in practice, she is still passionate about massage and what it can offer. Julie's approach is heavily influenced by the deep forearm flow style that incorporates beautifully into her naturally rhythmic therapeutic style. She understands that every person has unique challenges and preferences, and prides herself in being able to hone into the needs of each individual. As her ability to listen, move energy, soften stubborn muscles and promote healing through a careful balance of mind, body, movement, and breath helps her to become connected with you and your muscles. Over the years, she has specialized in helping many people find relief from head, neck, and shoulder tension, as well as the lower back. She enjoys working with clients that want to overcome on-going pain to live happier and healthier lives.
 …
Jackie Ayhi, Certified Craniosacral Therapist, Reiki 1 and Soma Pi Healer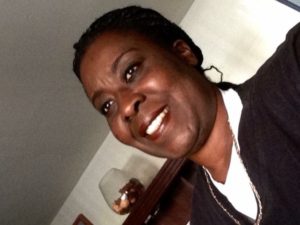 Jackie is a certified Craniosacral Therapist, Reiki and Soma Pi; she works with the customer to assist the body's self-correcting mechanisms. She is fluent in 5 languages including English, French and African dialects. As a therapist, my goal is to provide excellent service, as it has been an integral part of my success in the past. I believe being attentive to my clients' needs and committed to their satisfaction. I feel that everybody is different and therefore everybody's needs are different. That is why I use a combination of different techniques in my practice. Through integrative therapeutic touch, I hope I can help my clients nourish their bodies, replenish their souls, and help them find joy in their life. Cranial Sacral therapy is one of the keys to vibrant health. Stress in its many forms can rob us of our ability to fend off disease.  It is a proven way to reduce/relieve the negative impacts of stress and to keep the vital energy within us strong.
Marie-Reine Viollin, Certified Jin Shin Jyutsu Practitioner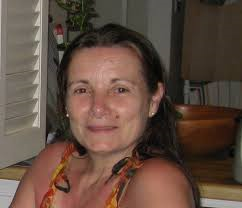 Marie is a Certified Jin Shin Jyutsu (Energy Healing) practitioner and has been practicing the art for 15 years. Jin Shin Jyutsu physio-philosophy is an art of harmonizing the life energy in the body. Born of innate wisdom and passed down from generation to generation by word of mouth, the Art had fallen into relative obscurity when it was dramatically revived in the early 1900's by Master Jiro Murai in Japan. After clearing himself of a life-threatening illness, Master Murai devoted the rest of his life to the research and development of Jin Shin Jyutsu, gathering insight from a range of experiences and resources, including the Kojiki (Record of Ancient Things). 
Officially known as Jin Shin Jyutsu Physio-Philosophy, this practice is a disarmingly simple style of acupressure. It works with a set of 26 points (called Safety Energy Locks or SELs) along energy pathways. When a pathway becomes blocked, energy stagnates. This initially affects the local area of stagnation, but has the potential to create imbalance along the entire pathway. The 26 Energy Locks are the locations on the body where energy tends to become stuck.  Marie as a
 Jin Shin Jyutsu practitioner uses both hands (referred to as "jumper cables") to hold a combination of SELs. The very simplicity and gentleness of the process allow clients to relax and receive the work. As the SELs release and balance is restored, the client experiences physical, mental, and spiritual harmony.
…